Anti Ageing Silk Moisturising Gloves
Luxurious 100% silk knitted gloves to maximise absorption of hand cream.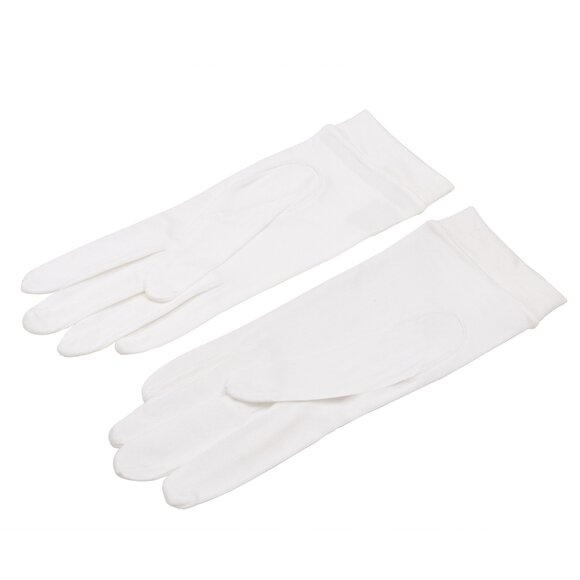 However much we use face creams, serums and moisturisers, our hands are one part of the body that will always betray our age.
Our moisturising gloves are specially designed to maximise the absorption of your favourite hand cream leaving them feeling and looking ultra-soft and smooth. Simply apply hand cream and slip on your silk gloves.
Soft, stretchy and almost weightless our Silk Gloves are not only perfect for pampering but an amazing way to cool your hands without the aid of creams, water or the freezer! Silk is able to naturally regulate body temperature so simply slide them on, with or without hand cream, to instantly benefit from the naturally cooling effect of the soft silk.
100% silk maximises absorption of cream into the skin.
Helpful for sufferers of eczema and sore hands.
Use while you sleep or work.
Small/Medium = Glove size 6-7
Medium/Large = Glove size 7-8
Price:

£32.50
Check cost in your currency
Gift wrap is £4.00 per item, please click box below to include. Then add your personal message at the checkout.
Dimensions: S/M 23.5cm & 8.5cm M/L 25cm x 8.5cm
Care: Machine washable on a 30° silk wash. Wash with similar colours.
Each pair of Anti Ageing Silk Moisturising Gloves comes with a beautiful organza storage bag to make sure your gloves are clean and safe whether you are home or away.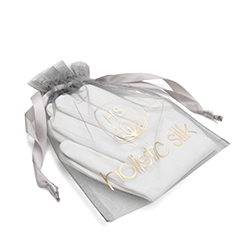 Care information See how it's packaged Delivery information
Love it? Then please share it.