Silk Beauty Cocoons
Anti ageing and exfoliating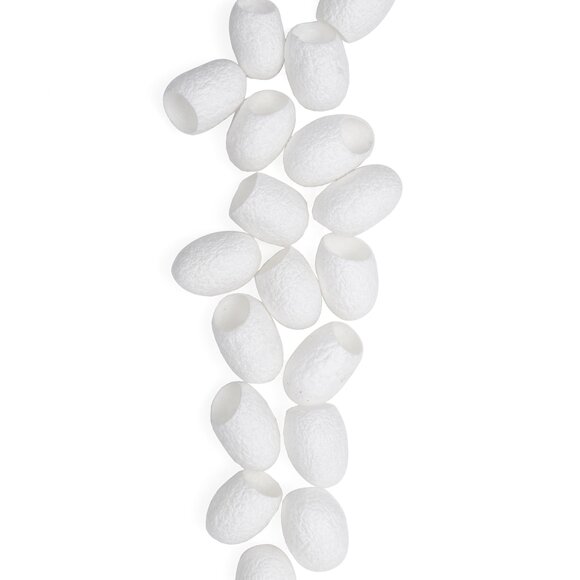 Ancient Beauty Wonder.
Containing naturally occurring sericin, Silk Beauty Cocoons have historically been used by Chinese princesses to keep skin young smooth and blemish free. This ancient beauty routine is still as relevant today.
Gently massage a Silk Beauty Cocoon over the face and décolletage to lightly exfoliate your skin. The naturally occurring sericin will be released at the same time, a compound often extracted and added to anti ageing creams.
Directions: Place a cocoon on to the end of your fingertip, dampen with warm water and apply to the face in small circular motions. Tone and moisturise afterwards as needed. The cocoons will leave your skin smooth, silky and plumped.
One cocoon can be used 2-3 times.
20 cocoons per box.
Steam sterilised.
Price:

£28.00
Check cost in your currency
Gift wrap is £4.00 per item, please click box below to include. Then add your personal message at the checkout.
Care information See how it's packaged Delivery information
Love it? Then please share it.