Lavender Neck Roll
Stress relief for neck & shoulders
Silver Fish
Lavender
Releases shoulder tension.
The Lavender Neck Roll is designed to relieve tension and stress from your neck and shoulders.
Simply place on to your shoulders and lean back into a chair to enjoy the weight of the seeds and lavender as they mould to your body, acting as a 'masseurs hands'.
Also try using it as a neck pillow when lying down. Bliss.
Squeeze to release the lavender.
Made in Britain.
Price:

£80.00
Check cost in your currency
Gift wrap is £4.00 per item, please click box below to include. Then add your personal message at the checkout.
We also call our Lavender Neck Roll the 'masseurs hands', as that is what it feels like when placed on your shoulders, just like a masseuse releasing stress relieving pressure from your body...
Weight: 2.5kg
Dimensions: 33cm x 12cm x 7cm
Care: Clean the surface of your Neck Roll with a damp cloth or dry clean only. Do not immerse in water.
Each Lavender Neck Roll comes with a beautiful organza storage bag to make sure your Neck Roll is clean and safe whether you are home or away.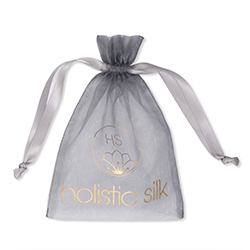 Care information See how it's packaged Delivery information
Love it? Then please share it.